When:
January 11, 2021 – January 17, 2021
all-day
2021-01-11T00:00:00+00:00
2021-01-18T00:00:00+00:00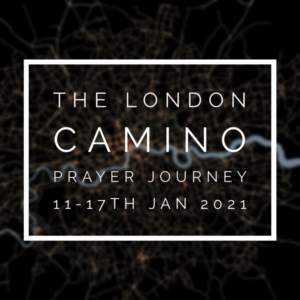 REACH London invites you to be part of a missional prayer week: THE LONDON CAMINO. We believe this is a strategic time to discern God's heart for mission in London after a year of so many changes. We would like to have you as part of this initiative as individuals and/or with your church. We encourage you to choose one day of the week of January 11-17th 2021 to go for a walk (maybe with one other person) or a bike ride, or even a bus ride  and pray for mission in your area of London and the city as a whole.
Here are some questions you could ask as you journey:
What is God bringing to your attention as you journey today?
What is God doing to stir up mission and discipleship in London?
What hindrances to mission should we pray about?
What key things are you learning regarding sustainable mission?
Please note down/journal where you go and what you sense from God as you pray and send it to isabella@reachlondon.org. We will share some of these in the REACH newsletter so others can be encouraged too. When you go on your walk/bike ride, you can also take a photo and tag @london_reach on social media with the hashtag #thelondoncamino.
We'll also host an online prayer meeting on Sunday, 17th Jan from 8-9pm where you can share your impressions/sense from the walk/ride. Email isabella@reachlondon.org for the Zoom link details.
The Camino de Santiago (Latin: Peregrinatio Compostellana, "Pilgrimage of Compostela"; Galician: O Camiño de Santiago), known in English as the Way of St. James, is a network of pilgrims' ways or pilgrimages leading to the shrine of the apostle Saint James the Great in the cathedral of Santiago de Compostela in Galicia in northwestern Spain, where tradition has it that the remains of the saints are buried there. Many follow its routes as a form of spiritual path or retreat for their spiritual growth. (Extract from Wikipedia)