Nov
7
Sat
Southwark Prayer Walk
Nov 7 @ 9:00 am – 10:30 am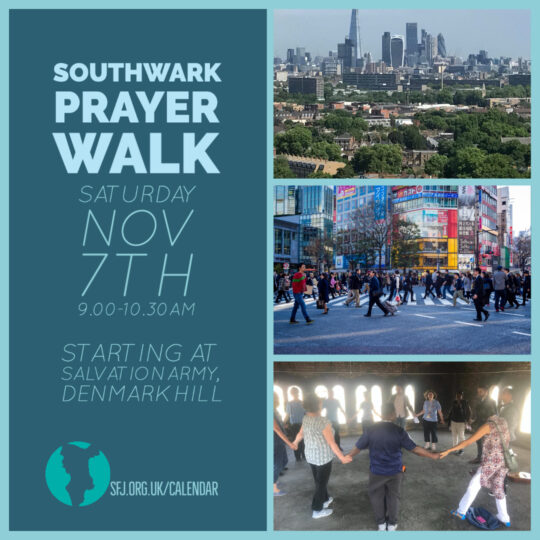 Southwark Prayer Walk
This autumn we are feeling led to 'hit the streets' and do a Prayer Walk starting from the Salvation Army at Denmark Hill. We will walk and pray for 50 minutes and then gather  together in some spot and pray for our borough. If you are not sure what a prayer walk looks like watch this youtube clip to give you an idea of what we will be doing.
Prayer Tower happens three times a year at the Salvation Army Training College. Prayer Towers are the ultimate south London 'prayer meeting with a view'. Worship and prayer for our boroughs, and a chance to collate what we are hearing from Heaven for the next season. We usually partner with Love Lambeth leaders to do these.
Email us for more details.