Transform Now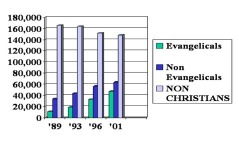 London is a city of nations – over half the capitals Christians are non white – there are major changes happening, and its our prayer that God will bring not just change, but transformation at the deepest level! – so that this city becomes a city not just OF the nations but FOR the nations.
The vision of Transformation Now is that through united prayer and action we will see large scale community prayer as an everyday expression of the life of the church, starting in Southwark and spreading to other boroughs we aim to stimulate relational prayer networks as a means of community transformation.
Transformation Now! stands alongside many other prayer initiatives for the Capital. It has grown out of many pastors and leaders across South London standing together in seeking to hear God as we express our life together. Our relationships are the wineskin into which Jesus can pour his blessing and presence. It spans denominations and ministries and transcends our differences, uniting us in the simple conviction that prayer in the name of Jesus brings Gods presence and blessings in a community.
SFJ carry the vision of Transformation Now in Southwark. This is expressed in long term grass roots prayer for transformation in all areas of society, plus occassional large scale prayer gatherings to the same end. One such event was the Millwall gathering of Global Day of Prayer in 2008